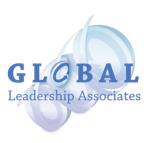 Welcome to your GLP assessment
This is where you complete your sentence stems. Please begin by registering your code:
About the GLP.
Now please complete the following sentences.
Please wait a moment - validating...
Permission to use your data for anonymised research
In order to continually improve and deepen the GLP, we analyse past results and patterns. Do you give your permission for us to anonymously use your input to further our research of vertical leadership and the GLP, and for internal training, in accordance with our privacy policy?
The following details are optional; if you have given permission above for us to use your input anonymously for further research and internal training, we would be very grateful for any additional information you do provide here.
The GLP invites you to respond to 30 sentence stems so that we may complete the initial step in analyzing your leadership style; how you interpret and respond to problems, opportunities and relationships.
Each of us engages in life through a certain way of interacting and inquiring with others. According to adult development theory and much empirical leadership research over the past forty years (e.g. Kegan, 1982 and In Over Our Heads, 1994; Torbert, 1976, 1987, and Action Inquiry, 2004), different ones of us operate at different places along a continuum of Leadership styles. We call the eight most characteristic styles: Opportunist, Diplomat, Expert, Achiever, Redefining, Transforming, Alchemical and Ironic.
This GLP report will help to reveal how you can transform your leadership to:
become more effective in managing people;
help others transform toward greater efficacy;
and to co-lead team and organizational transformation toward greater agility.
Getting started, directions…
You will see that there are 30 incomplete sentences. Please finish all sentences and we recommend that you complete the stems in a quiet place where you are unlikely to be disturbed and, if possible, complete the exercise in one sitting (around an hour should be enough time). Complete the sentences in any way you wish – there are no right or wrong answers. Our team will preserve your anonymity as we analyze your form and will treat it in strictest confidence. Once completed, you will have an opportunity to print or save a copy of your answers.
Please complete the following 30 sentences.
You can choose to complete the GLP stems in a language other than English. If you will be writing in another language, please select it from this list: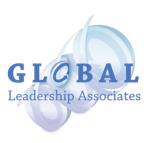 Thank you
Thank you for completing the GLP. Your assessment has been successfully submitted.
You will shortly receive a Self-Estimate document (if applicable), and our GLP assessment and report will reach you via whoever has invited you to complete this profile.
If you'd like to print a copy of your input, click here:
You will not have another opportunity to print this information if you leave this page.
Your input has been saved
To continue completing the GLP stems, use the link in the email you've been sent.
Sorry, your resume link isn't valid.
If you've already completed and submitted your GLP stems, there's nothing you need to do. Otherwise, you'll need to contact GLA or your coach for help to get this sorted.
This code has already been used, part-used, or is invalid. If you have previously started using this code, check your spam folder for any messages from glp.digital
Already completed?

If you have already used the code to complete your stems, this simply means that your input has been received and is being processed.

In progress?

If you've already started to complete your stems, you'll have been sent an email with a link enabling you to resume your input. Check your spam folder if you haven't seen it.

Otherwise

contact your program administrator or coach, or email glp@gla.global
Reload this page to try again.
If you need to contact GLA about this error, please copy and paste the following information into your email: